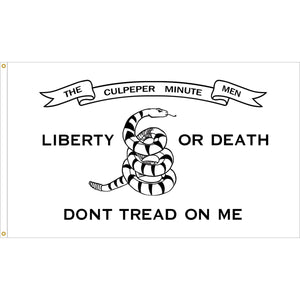 Culpeper Flag
Nylon Culpeper Flag. Available in multiple size options.  Comes with brass grommets.
                            100% Made in the USA
The Culpeper Minutemen was a militia group formed in 1775 in the district around Culpeper, Virginia. Like minutemen in other British colonies, the men drilled in military tactics and trained to respond to emergencies "at a minute's notice".
---
We Also Recommend